FAQs + Candle Care
Candle Care Tips
Keep wick centered and trimmed to ¼'' at all times.
Burn candle within sight at all times.
Keep out of the reach of children and pets.
Never burn a candle on or near anything that can catch fire.
Remove all packaging before burning.
Place on temperature safe surface to avoid heat damage.
Keep away from drafts.
Keep wax pool free of debris.
Do not burn candles for more than 4 hours at a time.
Discontinue use when ¼'' of wax remains.
Do not use water or any other liquid to extinguish your candle.
Soot issues:
If you are experiencing excess soot from your candle:
Make sure to trim your wicks to 1/4'' before each lighting your of candle.  If you are still experiencing excess sooting, please trim your wick to 1/8''.  Move candle away from any vents, fans, or air drafts.  Make sure you are not burning your candle longer than the recommended time of 3-4 hours.
Tunneling:
Tunneling is more apparent in the initial burn of the candle. Please burn your candle 2-3 times and make sure each burn time is in increments of 3-4 hours to allow wax to pool around the edges of the candle.  If tunneling is still apparent, proceed to burn in 3-4 increments until candle self-corrects.
Fragrance performance:
If your candle is not releasing a strong fragrance: 
Make sure to burn your candle for 3-4 hours each time you light the candle. This will allow the wax and wick to heat properly and emit fragrance.  Move your candle to another location to avoid drafts from vents or fans.
Please note: single wick candles are meant to be used in smaller rooms to enhance fragrance performance. Double or triple wick candles work best in larger rooms.
FAQs
Q: When will my order be shipped?
A: Your order will be shipped within 2-3 business days from when your order was placed. Orders placed on Saturday and Sunday will be shipped on the following Monday or Tuesday. 
During warm weather months, June - September, we will only ship candles and wax melts on Monday and Tuesday (outside of California), and Monday through Wednesday (within California). This limits time in transit so that your items do not sit over the weekend in non-air conditioned facilities. If you place your order Tuesday or Wednesday morning, it may not ship until the following Monday depending on our order volume. This is a necessary step to maintain the quality of your candles. Please plan for additional fulfillment time when placing your order.
Q: I received an email that my order was shipped along with a tracking number, but when I click on the tracking number it says "label created, USPS awaiting item".  What does this mean?
A:  This means that we printed your shipping label and are preparing to take your package to the post office within 1-2 business days. Please sign up for tracking notifications to be sent to you via text or email to keep up with the status of your delivery.  Please allow 24 -48 hours for tracking information to be updated on USPS.com.
Q: Do you have a store front?
A: No, at the time we are an online only store.
Q: Do you offer Wholesale?
A: Yes, please contact us at youglowgirlcandleco@gmail.com for wholesale inquiries and pricing information. 
Q: Do you take custom orders? 

A: Yes, we can customize a label for you for an additional charge. Please email us at youglowgirlcandleco@gmail.com to go over your custom request. Please note, at this time we are not offering custom scent requests. 


Q: Do you offer candle favors for special events?
A: Yes. We have 4 oz candle tins that are perfect to give out as favors to your guests. The label can be customized to match the theme of your event. Please email us at Youglowgirlcandleco@gmail.com for pricing and ordering information.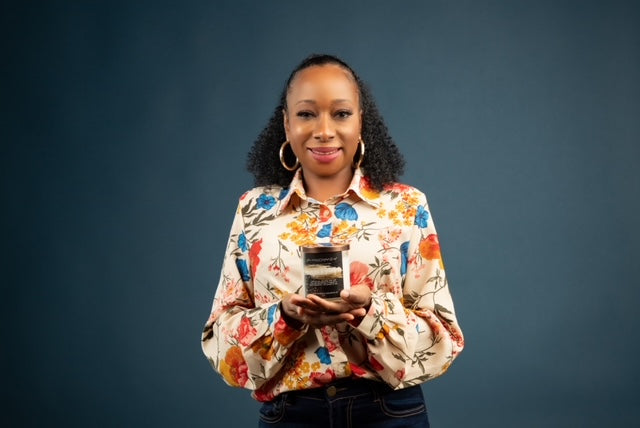 Meet Stacie, You Glow Girl Candle Co., LLC. Founder
Stacie founded You Glow Girl Candle Co., LLC. in 2020 in the midst of the global pandemic. Candle making was a way to keep her busy and occupied during quarantine.  The process was also therapeutic as it helped take her mind off of what the world was experiencing at the time. With an obsession for home fragrance, Stacie always wanted to learn the art of candle making.  After several months of extensive research and testing, You Glow Girl Candle Co., LLC. was born!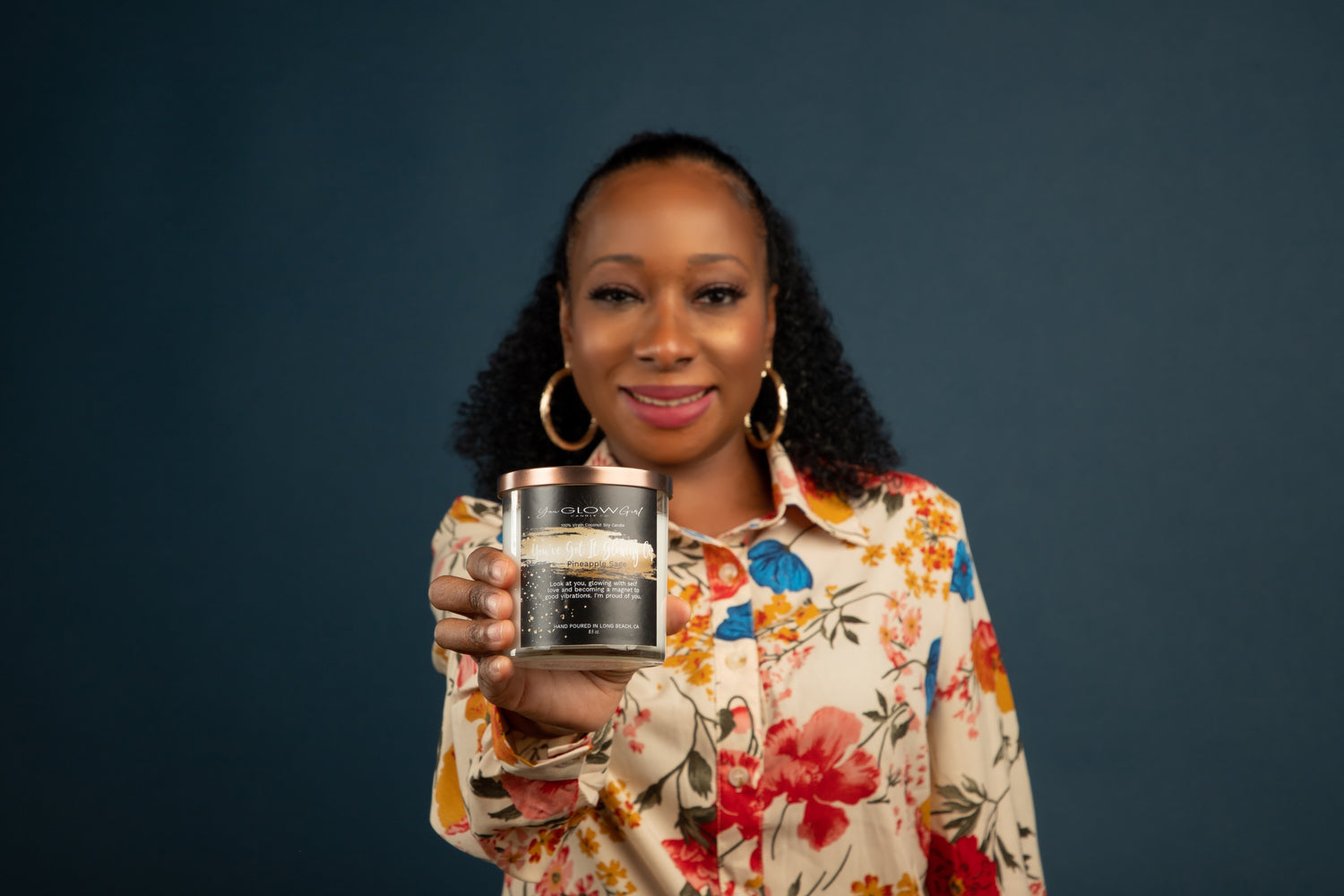 Our Store
We are an online only store. We operate out of Long Beach, CA. This is where our ideas are drawn from, where our candles are hand poured, and where our orders packed and shipped. One day, we hope to fulfill our dream of opening a brick and mortar store. Until then, you can shop with us online.